How to install VBA for Excel 2007 from your Office CD
This is an excerpt from Pierre Leclerc (www.excel-vba.com)
Note: This installation procedure is for users of Excel 2007 ONLY. Users of earlier versions of Excel do not need to install VBA for Excel.
In the new version of Excel in 2007 the user needs to install VBA for Excel to be able to develop, maintain or modify macros.
This is how to do it (Print this page and follow the instructions):
- Click on the "Start" button at the bottom of your screen and chose "Control Panel".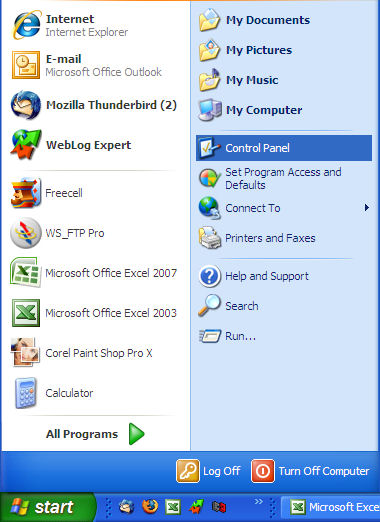 - Double click on "Add or Remove Programs"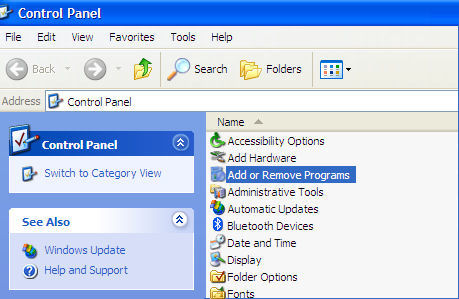 - Select "Microsoft Office" from the list of programs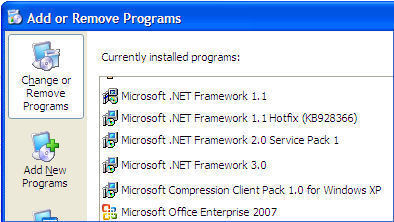 - Click on "Change"

- Select "Add or Remove Features" and click on "Continue"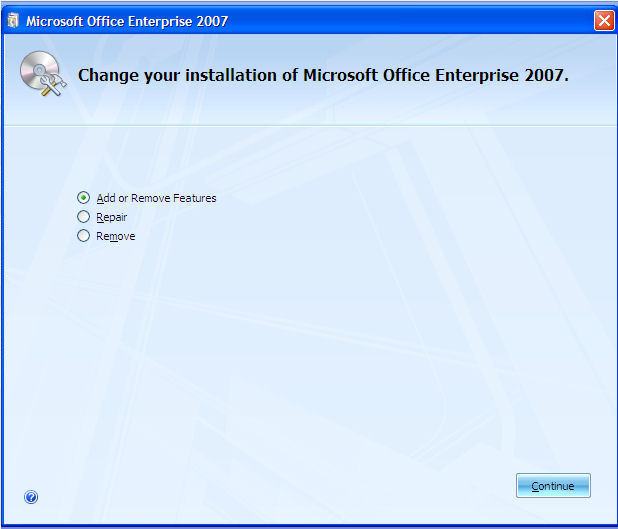 - Expand "Office Shared Features" with the + sign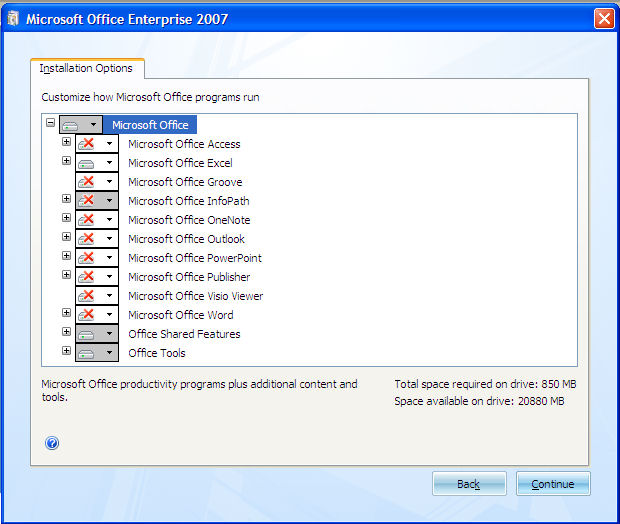 - Select "VBA for Application" and click on "Continue"
Now that VBA is installed you need to show the "Developer" item on your toolbar. To do so click on the Office button:

then select "Excel Options" at the bottom of the window: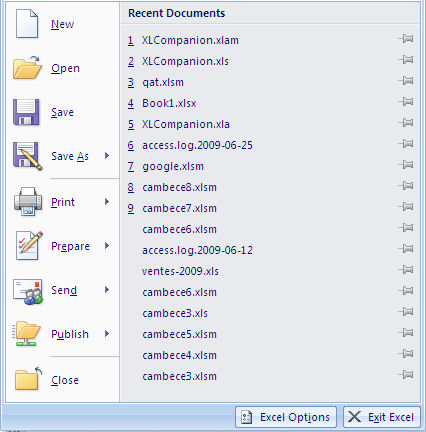 Select "Popular" and check "Show Developer in the Ribbon":

You should now see a new item on your Excel menu bar "Developer" and you can develop macros when you are ready.
Security Level
Now you can set the security level of Excel so that you can use macros.
Click on the "Developer" menu item and click on the "Macro Security" button in the ribbon. Check the second level "Disable all Macros with Notification" and you are set.